Hawaii Travel Guide 2022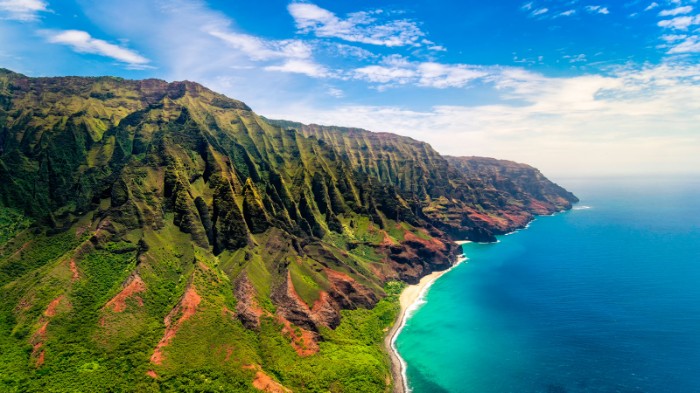 Hawaii is an enchanted land filled with lush landscapes, pristine beaches, and breathtaking views. With its miles of coastline and crystal-clear waters, the islands are perfect for those in search of a tropical paradise. From adventure activities to cultural experiences, Hawaii has something for everyone. Whether you're looking for a romantic getaway or a family vacation, Hawaii is the perfect destination for your next trip.
Hawaii is home to some of the world's most beautiful beaches. From Waikiki Beach in Oahu to Napili Bay on Maui, you are sure to find a beach that fits your needs. Whether it is for sunbathing, swimming or surfing, Hawaii has plenty of great options for beachgoers.
Why visit Hawaii?
Hawaii Island
Hawaii Island is home to some of the most stunning natural wonders. From its active volcanoes, dramatic cliffs, and black sand beaches, Hawaii Island offers breathtaking views that will leave you breathless. With a variety of outdoor activities, from snorkeling to sailing and from camping to surfing, Hawaii Island has something for everyone. For those looking for a unique experience, Hawaii Island is also full of culture and history. From ancient Hawaiian temples to galleries filled with art, you'll find plenty to explore on this island.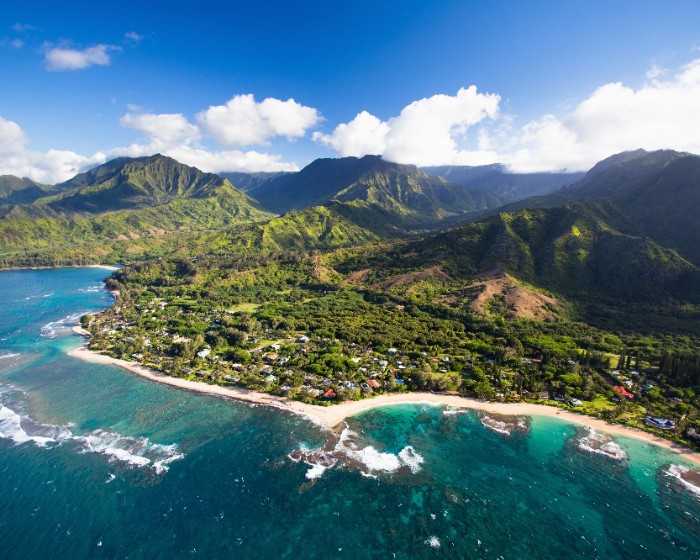 Beaches
Hawaii beaches are some of the most beautiful and peaceful in the world. There are so many different types to choose from, whether it's a family beach with plenty of amenities or a secluded spot perfect for couples.
Hawaii's climate is beach-perfect all year round, so no matter when you come to visit, you can enjoy a day at the beach.

Marine Life of Hawaii
Hawaii is home to a large variety of marine life, with some of the most diverse species in the world. Snorkelers and divers can explore vibrant coral reefs and witness a wide range of exotic sea creatures while they swim through Hawaii's warm waters.
Maui Ocean Center
Maui Ocean Center, located in Maui, is a great spot to explore the underwater world of Hawaii. This aquarium showcases some of the unique creatures that inhabit the Hawaiian waters, including sea turtles, dolphins, sharks and many more.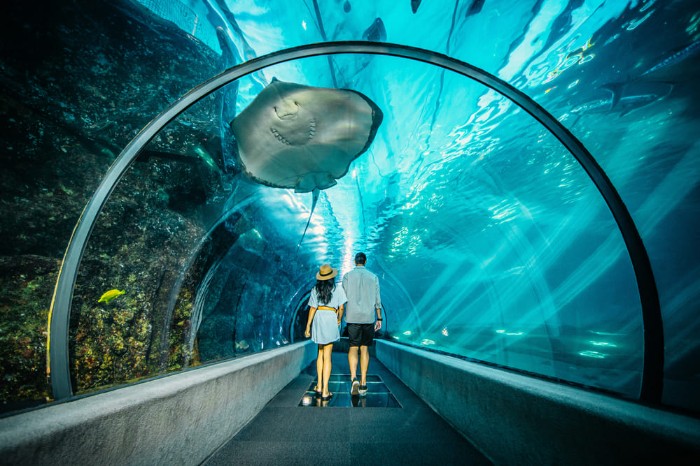 Hawaii Volcanoes
Hawaii Volcanoes National Park is one of the most awe-inspiring destinations in Hawaii. Here you can explore two active volcanoes, Kīlauea and Mauna Loa, as well as a variety of other geological wonders. The park also offers guided tours for those interested in learning more about Hawaii's volcanic past. volcanic eruption anded Volcano Experience For an even more in-depth experience, the Expanded Volcano Experience will take you on a guided tour of the volcanoes and other natural wonders throughout Hawaii. This four-day trip takes you from the coast to the summit of Kīlauea, with plenty of stops for exploring and activities along the way.
Explore plethora of craters, scalded deserts, and volcanic trails. Hike through the untouched wilderness or relax on the scorched lava formations. Whatever you do, make sure to snap plenty of pictures for a truly unforgettable experience.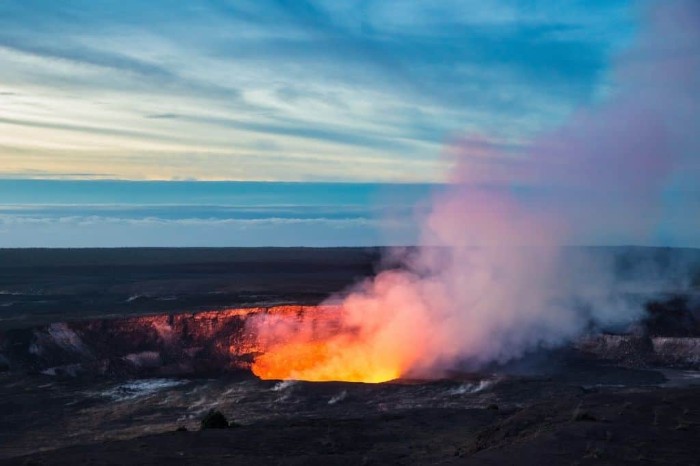 Hawaii Aloha Spirit
The Hawaiian culture is known for its friendly and welcoming attitude, known as 'Aloha Spirit'.By definition of the Hawaiian Spirit Law, "Aloha Spirit" is the coordination of mind and heart within each person. This spirit of hospitality is felt throughout the islands, with locals going out of their way to make visitors feel welcome. Whether it's a smile on the street or a warm greeting at a restaurant, you will be sure to experience the Aloha spirit during your stay in Hawaii.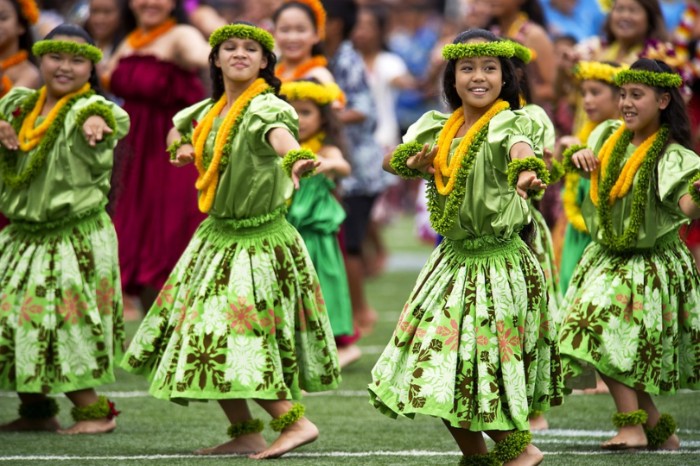 Hawaii Natural Beauty
Hawaii's natural beauty is unrivaled. From crystal clear waters to lush rainforest and majestic mountain peaks, the islands offer breathtaking scenery at every turn. Explore waterfalls, wildflower meadows, black sand beaches and other stunning landscapes during your visit.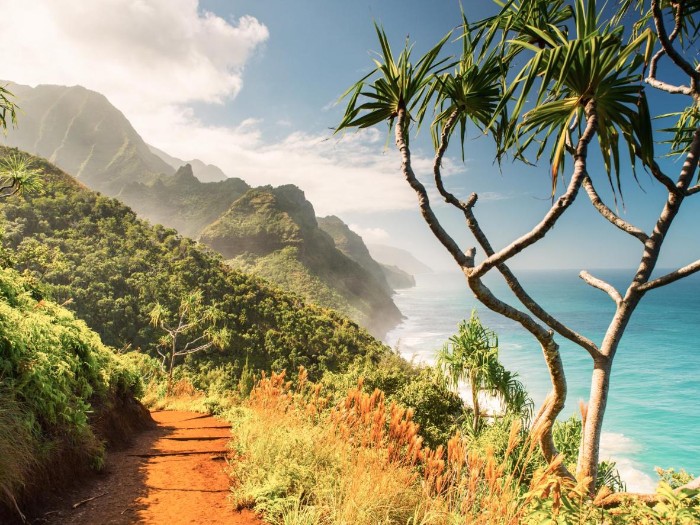 Hawaiian Culture
Hawaiian culture is full of unique culture and traditions. Get to know the island's native hawaiians, explore their crafts and customs, or sample some of their traditional foods. Visit one of the islands' many cultural sites and learn more about Hawaii's fascinating history and culture. hawaiian culture is celebrated through traditional hawaiian music, hula dancing, and storytelling.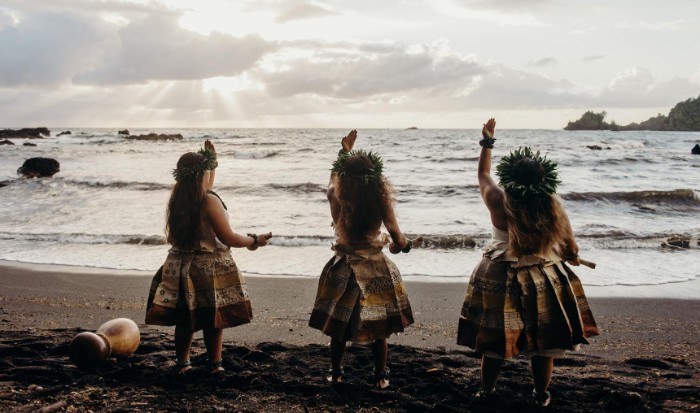 Hawaii Cuisine
Hawaii is a paradise for foodies. From hawaiian plates to street food, you can find hawaiian flavors around every corner. Sample hawaiian favorites such as poke, lomi-lomi salmon, and poi. Or try out some hawaiian fusion dishes featuring flavors from all over the world. Hawaii is known for its distinctive cuisine, which boasts a mix of Polynesian, Japanese and American flavors. From fresh seafood to succulent fruit, Hawaiian dishes are sure to please your taste buds. You'll find everything from kalua pork to shave ice on the island, so be sure to explore the local dishes when you visit.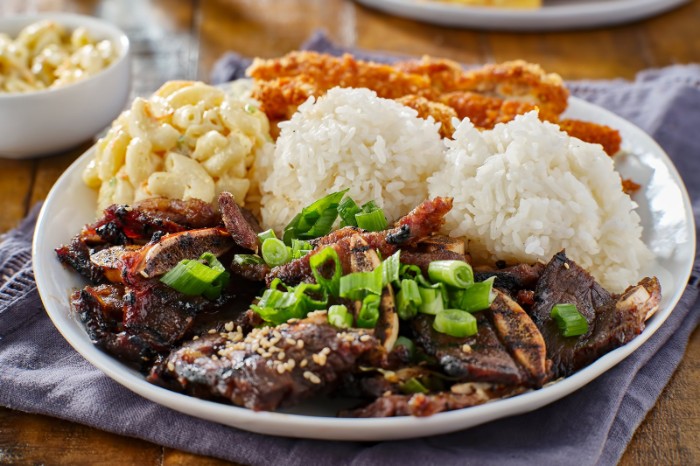 Garden isle of Kauai
Kauia is known as the garden island. kauia is hawaii's fourth largest island and is sometimes called the "garden island" Filled with lush greenery, waterfalls and stunning beaches, this island is a must-see while in hawaii. This scenic island can be explored by boat, foot or helicopter for breathtaking views of hawaiian beauty.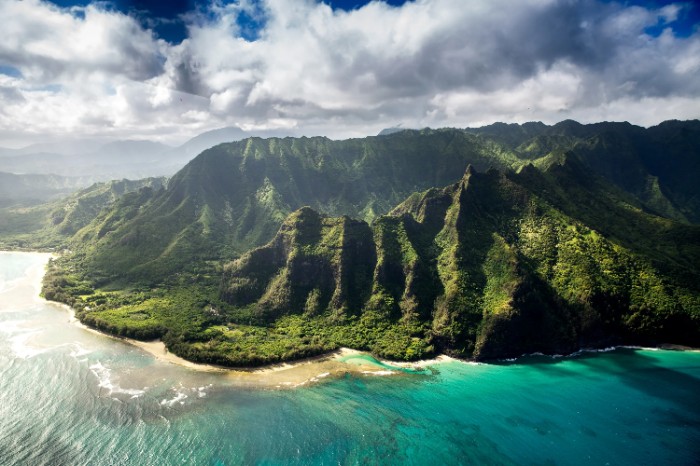 HOW DO YOU GET TO HAWAII
flights to hawaii where you're coming from, there are plenty of flight options to get you to hawaii. Major airlines like Hawaiian Airlines, United and Delta all offer direct flights to hawaii from the mainland US, with layovers in many other cities. With a variety of flight times and prices available, hawaii is easy and affordable to visit year.
Language Used, Currency and Timezone on Hawaii
which hawaiian island you visit, English is the primary language used. Some hawaiian words are also spoken by locals, but these are usually limited to greetings or other short phrases. The official currency of hawaii is the US dollar, and hawaii operates on hawaiian standard time (HST), which is two hours behind pac what type of hawaiian experience you're looking for, hawaii has something for everyone.
Where to stay?
Hawaii has accommodations that meet every need and budget. From beachfront hotels in Waikiki to camping sites on the Big Island, there's an option for every type of traveler. hawaii is also home to several all-inclusive resorts, which offer a complete hawaiian experience with meals, activities and oceanfront views included in the package.
Resorts in hawaii hawaii boasts a variety of luxury resorts, with something to suit every taste. From secluded beachfront villas and romantic resorts to family-friendly accommodations hawaii has it all. hawaii's resorts offer spectacular amenities and activities; everything from spa treatments and golf courses to snorkeling excursions, sunset cruises and more.
Time you need to stay on Hawaii
If you wish to discover the island as a whole, we recommend that you stay at least 5 days so that you have time to enjoy its various attractions and go on a few hikes.
Money saving tips travel hawaii
hawaii is a dream destination for many, but it can also be quite expensive. Here are some tips to help you save money while still enjoying hawaii's beauty and culture:
– Go during offseason – hawaii tends to be crowded during peak season (which runs from december through march). Try visiting hawaii during the
offseason (spring and fall) for better deals on flights, accommodations and activities.
– Look for package deals – hawaii's resorts often offer packages that include airfare, car rental and hotel stay. Make sure to shop around for the best deal.
– Opt for local cuisine – hawaii is filled with delicious hawaiian restaurants serving up hawaiian favorites that are much cheaper than upscale eateries.
– Take advantage of hawaii's beaches – hawaii has some of the best beaches in the world and most of them are free to visit. Spend a day at the beach or take part in an activity like snorkeling, surfing or kayaking for a great hawaiian experience without breaking the bank.
No matter what your interests are, Hawaii offers something for everyone. From breathtaking natural beauty to hawaiian culture and cuisine, you can find it all on the hawaiian islands. Come explore hawaii and fall in love with this special paradise.
From its iconic beaches to its vibrant culture, Hawaii is the perfect destination for your next vacation. Use this hawaii travel guide to plan your dream hawaiian getaway and discover all the island has to offer!
Hawaii awaits – book today!